---
You need a great exhibition custome stand design services. It is not easy to get thousands of potential customers to visit your stand and engage with your company. You need an experienced Exhibition Stand Services who knows everything about the different types of easel designs and the latest trends in custom exhibition stand design. It consists of a great team of skilled designers and people who deliver great results and profits to many people. All these factors make us one of the best leaders among the top exhibition stand designers.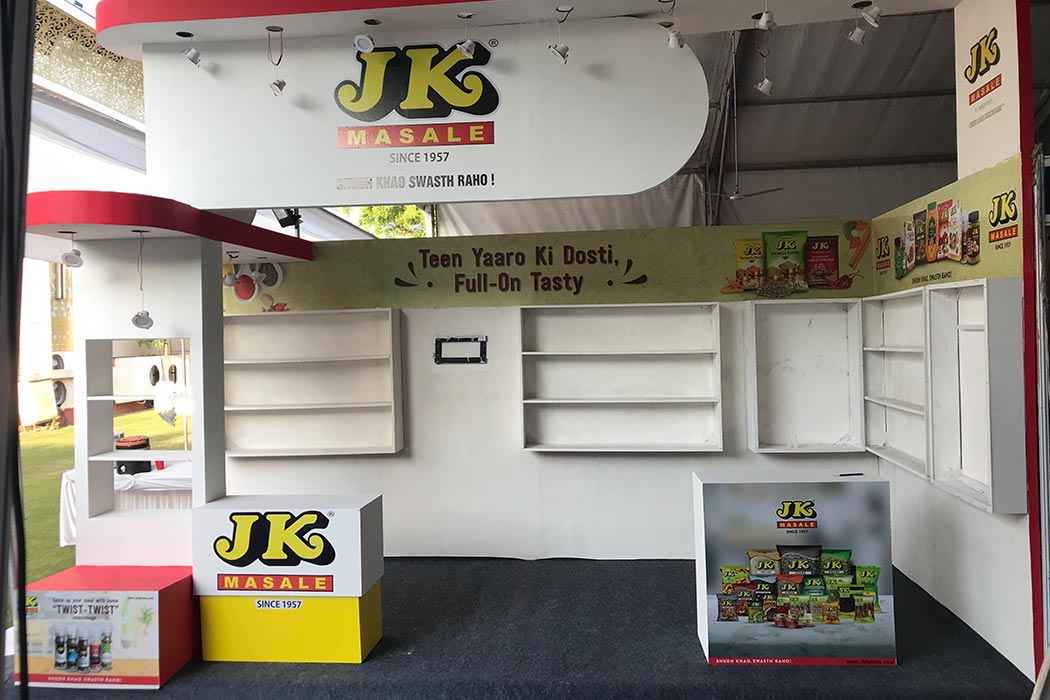 Creative Custom Exhibition Stand Services in India
A well-planned and specially crafted exhibition stand design will instantly display your brand's message. You can carefully select the designs, colour patterns and other elements because they should give a positive impression and uniqueness and bring out the uniqueness of your brand to your audience. The exhibition stand design team ensures that each side of a custom or existing exhibition stand is consistent with your brand objectives. We, as an exhibition contractor, pledge to offer the design of the exhibition stand as you imagined. This service includes top-level modular exhibition stand design, portable exhibition stand design, or 3D exhibition stand design.
Exhibition Custom Stand Contractor in India
We understand the target audience in the market includes manufacturers, dealers, associates and decision makers. Therefore, there is nothing better than designing a custom exhibition stand. Being one of the reputable
Exhibition stall design
and Stand Services, we are responsible for providing more than you could ever dream of. Therefore, we only invent after understanding your goals.
Exhibition Stand Builder India:
We have modular exhibition stand designs and portable exhibition stand designs. Staying up-to-date with the latest technical concepts and trends is what we emphasize and use to create stunning exhibition space designs that are used to accommodate every piece flawlessly.
Innovative Exhibition Stand Design India:
Our wide range of services covering all aspects of the event has earned us the reputation of a successful contributor in the exhibition contractor market. Get an innovative exhibition stand designed specifically for your needs. Our experienced stand designers will create a practical layout based on your needs by considering the target group exhibition goals and budget.
Leading Exhibition Stand Contractor India:
We are professional exhibition stand builders with a recognized identity and constantly striving to create designs with memorable looks. The goal is to create a complete integrated package that will be a unique and attractive presentation at the exhibition, trade show or exhibition So that visitors are often surrounded by competing demands for their attention to be drawn to a specific theatre. With the help of a cleverly designed stall, designer Exhibitor messages and branding are effectively communicated.
Best Exhibition Stand Design Companies in India:
We offer complete exhibition services and facilities. All under one roof all of these exhibition services are in-house. This ranges from exhibition stand design to creative graphics, production, installation and demolition. We guarantee time savings and make it easy for customers to focus on other key points of the brand.